Strategic Plan and Master Plan Chart University's Future
The Catholic University of America's Strategic Plan was formulated as a result of a yearlong campus-wide deliberative process. The University Board of Trustees approved it in December 2011 and it went into effect on January 1, 2012. President John Garvey describes it as the "comprehensive roadmap of our future." It sets the priorities of the University for a 10-year period. The document contains four major goals, 15 objectives, over 35 specific initiatives and more than 200 action items. The plan's four broad goals are to promote the distinctive Catholic culture of the University, strengthen the University's academic excellence, enhance the student collegiate experience, and improve the experience of work.
In conjunction with the Strategic Plan, the University's 15-year Master Plan, mandated by the District of Columbia, was developed through a consultative process on campus and approved by the city in spring 2012. The Strategic Plan substantially influenced the Master Plan, which contains projections of the future size of campus, the enrollment, the number of employees, and major changes to campus buildings and landscape.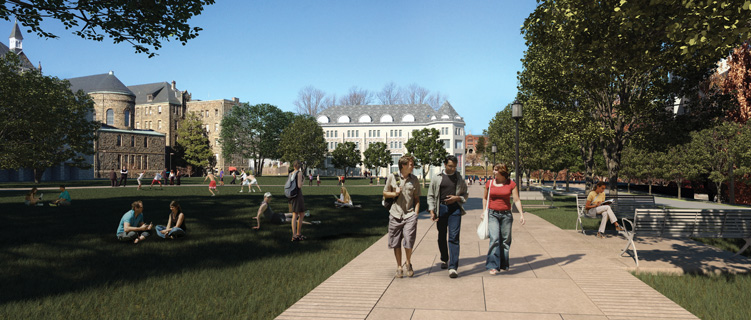 Strategic Direction Links